BC Agency is pleased to announce:
From June to December 2022
, we will apply
0% FEES
when renting
Invoice Facebook – Google – TikTok – Bing Account
.
---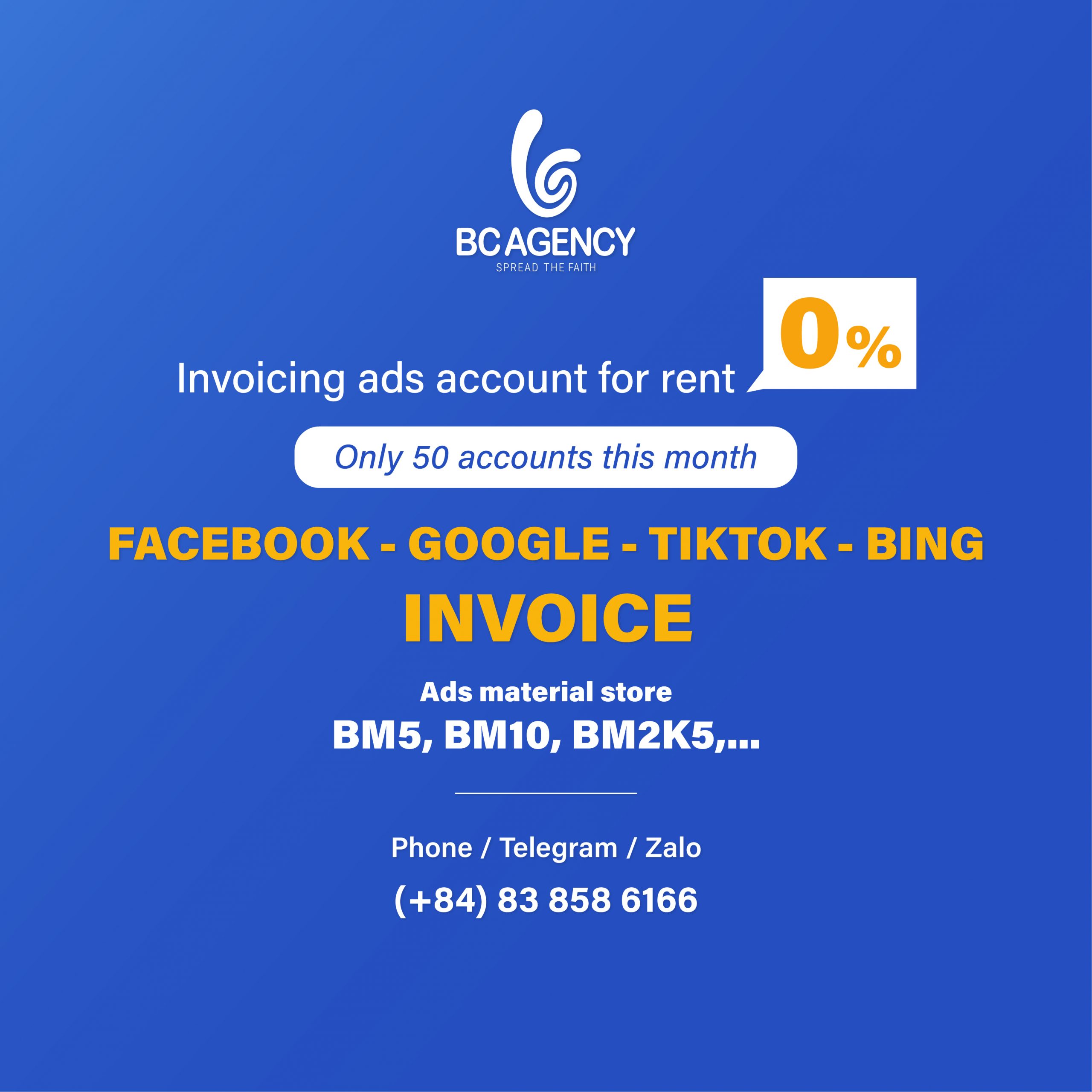 CONDITIONS APPLY:
WHITE HAT products – comply with Facebook, Google, TikTok, Bing policies

Minimum spending requirement of $2000/1 account/1 month. Failure to meet BC will be surcharged 5% of the budget deficit.

The program is open to both old and new customers.

Không giới hạn số tài khoản mở

Không mất thuế VAT từ các nền tảng Facebook, TikTok, Google, Bing
CHARGES NEEDED TO KNOW
Initialization fee: $50/ 1 account, BC offers 01 additional opening when the account is deactivated
Account deposit fee: $100 / 1 account (the fee to ensure that the offending campaign is not run, will be refunded after the end of the contract)
Minimum deposit: $500/ 1 time/ 1 account
With a Bing Invoice account, BC keeps the best fees from just 3%. Customers who are and want to target the US, UK, Canada, New Zealand, … then Bing will be an additional access channel worth considering with more than 5 billion searches coming from users in Europe and Europe. America.
Opportunity to open a strong account with $0 fee ONLY at BC Agency. Please contact quickly for detailed advice and application of the program Fee $0!
> See details: Types of Invoice advertising accounts for rent at BC Agency with policies HERE