Facebook – a social network with nearly 4 billion users, of which Vietnam has 60 million users, which is a fertile ground for businesses to reach potential customers. With a large number of users, Facebook marketing is still an effective online sales channel.
Marketing face implementation is the implementation and promotion of products or services of a business to customers through social networks. Moreover, the use of Facebook channels is highly effective, low cost in advertising channels, fast spreading speed… However, not all products can effectively advertise Face despite large costs.
SEE MORE:
1 – Advantages and disadvantages of Facebook Marketing
Advantages
Efficiency: With a user base of nearly 60 million accounts, just reaching 1% of 60 million is quite a large number. But, with Vietnamese consumer behavior, not all products sold on Face are effective.
Low advertising costs: In the field of Digital Marketing, Facebook Marketing is a low-cost advertising channel compared to promoting products through Google Ads, television or newspapers.
Good spillover effect: Just one customer's Share button, your product will reach thousands of people within the first 6 seconds on their newfed. Surely it will be faster and longer than running a 30s ad on television or passively waiting for customers to search on Google.
Simple: any user account can be a professional sales channel. You will not need to have expertise like selling on the website, no need to care about the code or look for advertising contacts on TV.
Reach customers proactively: If you use Google Adwords, customers will find you when needed through search keywords. When you use Face to reach customers, the search engine will actively recommend products to customers. Target age, location, interests, gender can reach potential customers that match your product.
Disadvantages
Advertising policy: When the number of users is large and the ads are increasing, face focuses on the user. Therefore, advertising is increasingly tightened and a lot of policies. So when investing in content, you need to carefully read the advertising policy or else you will be locked out of your advertising account and fanpage.
Competition: Marketing Face is a large trade market where all products of the business choose to advertise to reach potential customers. Therefore, the more people have advertising needs, the higher the competition.
Understand marketing: You need to research products, as well as channels to do effective marketing and save advertising costs. If you do not know the ways of online marketing, you should find an agency that specializes in consulting and fighting with you.
2 – Understanding products / services to do effective Facebook Marketing
You do not need to care about what advertising tools on facebook include? You need to pay attention to learning about your product / service to choose the right target.
Once you understand your product/service, you can start solving the following problems:
Who is the customer? Including: age, gender, whereabouts, behavior what are their preferences?
Product/service: Differentiate your product towards the user to motivate users to choose your product over a competitor business.
All products want through Facebook Marketing need to provide beautiful, eye-catching images for customers to be satisfied visually and convert user behavior. However, not all products are effective Facebook ads if not essential products. Or the customer reach on face will be small compared to Google, Website… Facebook can effectively support Google, your Website.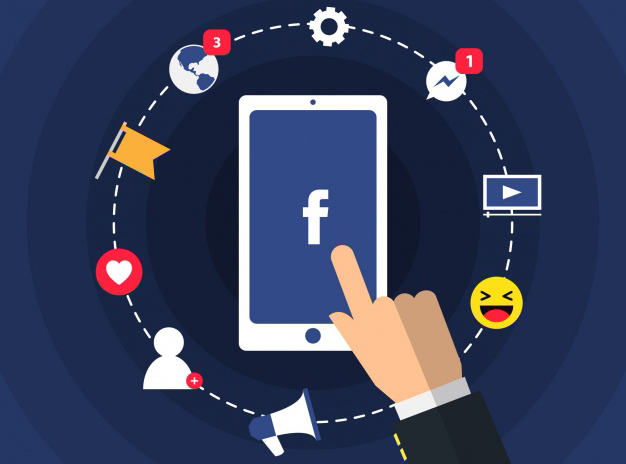 3 – Effective Facebook Marketing Channel
Personal Facebook: Each user can be a channel to sell products, take care of customers or find potential customers. Or another way is that you rent a celebrity's account to "hire" them to introduce your products.
Fanpage: Facebook Marketing, selling on the page is effective and approved by the advertising policy. You can reach large customers through Page Likes and Followers.
Group – group: A group is a collection of individual accounts in the same community. Simply products / services in the same field will have a common community between sellers and buyers. Here you can freely sell your things with your personal page and also buy products when needed.
Above is the knowledge about Facebook Marketing. Before embarking on a real business battle, you need to prepare good products, quality content, research potential customers to get an effective strategy.