The system of beautiful brand identity covers all the places that customers can see. Brand identity is the image of a business that is displayed on the outside to make an impression on customers. Including: documents, forms, envelopes, logos, images used, name cards…
1 – What is brand identity?
When a business starts to start – up, the first thing to do is to design a professional and impressive brand identity to attract customers.
SEE MORE: Brand identity design
Includes the following basic features:
Basic identity set: Logo, color, icon, icon, slogan, icon system, illustration…
Office identity kit: in the office environment, the brand identity kit through business cards, envelopes, contract templates, invoices and vouchers, employee uniforms, raincoats, company cards, badges…
The identity set at the point of sale: you need to pay attention to the shop sign, banner, poster, catalog, flyer…
Brand identity in the media: in the industrial era 4.0, on communication channels will reach a rich source of potential customers. Therefore, it is necessary to refine the personal brand image on the website, landing page, tick tock, image running ads, Facebook Ads, portfolios, promotional videos…
2 – Benefits of a beautiful brand identity
A beautiful brand identity is a solid stepping stone to help businesses reach potential customers, helping to engrave in the minds of customers the image of their products. It determines the direction, strategy, goals and ambitions of the business.
Create your own imprint in the customer's mind
In the market, the competition is fierce between rival businesses with the number of potential customers. So your business creates a new beautiful brand identity that is able to attract customers.
Customers only give you 3s to reach them through beautiful, memorable and impressive images. Don't miss this opportunity by creating your own brand image in the minds of customers.
Without an impressive brand identity, the company's products are like invisible people, leaving no impression in the minds of customers nor promoting purchase behavior of customers.
The friendly and impressive brand identity helps you go deep into the mind, sowing sympathy in the minds of customers. "Brand" helps customers remember you, your product. When there is a need, they will remember you first, not other rival units.
Professional synchronous marketing
In order to reach potential customers, there is definitely a need for
Marketing
campaigns. A beautiful brand identity helps to run ads in a synchronous, unique, and highly effective manner. Helping businesses shape clear goals, specific plans, and focus on each customer segment.
Businesses easily conquer customers when they have a professional and consistent brand. Consumers actively look for you, deciding to choose you over your competitors with confidence and ease. Because they believe that a business that invests in a methodical brand will focus on developing good and high-quality products.
Reduce advertising and promotion costs
When a professional brand identity set will create a good impression for customers about the products and services that the business provides. A strong brand helps reduce advertising costs while still reaching users in the maximum way.
For example, the Nike brand – a major footwear product that succeeds in creating a successful brand. The premise helps businesses advertise to customers with little marketing costs because customers already know and remember.
Increase sales
Products with successful brands help increase sales, because customers are willing to pay for quality products, famous brands. A beautiful brand identity not only helps a business have its own mark, but also creates a solid value in the market.
When customers use products with big brands, their confidence and pride are always standing. Prove that product value is increased when the brand is successful. Customers will hesitate to pay for their needs to own the product suite provided by the business and increase sales.
In the media, customers will act as an advertising channel to help reach customers
Natural new customers, no need for marketing. Sales increased. Then the brand identity constitutes the product value.
Increase business value
The ranking of enterprises in the market has been increased in terms of brand, sales and business activities. Corporate branding makes it easy to conquer customers, call for investment capital, and easily beat competitors.
The customer is still the ultimate goal of creating a brand through the use of a product. The success of your brand depends on your business building a sense of community, strengthening your reputation, and creating great value through your products.
Create a competitive advantage
A beautiful brand identity not only impresses customers, but also governs the emotions that drive customers' purchasing behavior. Moreover, products come to the market in competition with good, easy-to-remember brands that help easily conquer customers.
MAYBE YOU ARE INTERESTED:
Among hundreds of competitors in the same field of your business, a good and impressive brand is easy to create sympathy with customers, partners choose you. Or when you need suppliers of raw materials, price distribution, and transportation, it is easy to convince them.
A beautiful brand identity helps your business create an impressive and unique image that helps to win customers right at the first visit. Moreover, when the business has a foothold in the market, a good brand name is like a launching pad to boost sales as well as develop the business.
3 – Prestigious address with beautiful brand identity design
If you are looking for a beautiful brand identity design unit, please contact BC Agency right away! With a team of professional, synchronous designers definitely help you create a unique image impression for your business.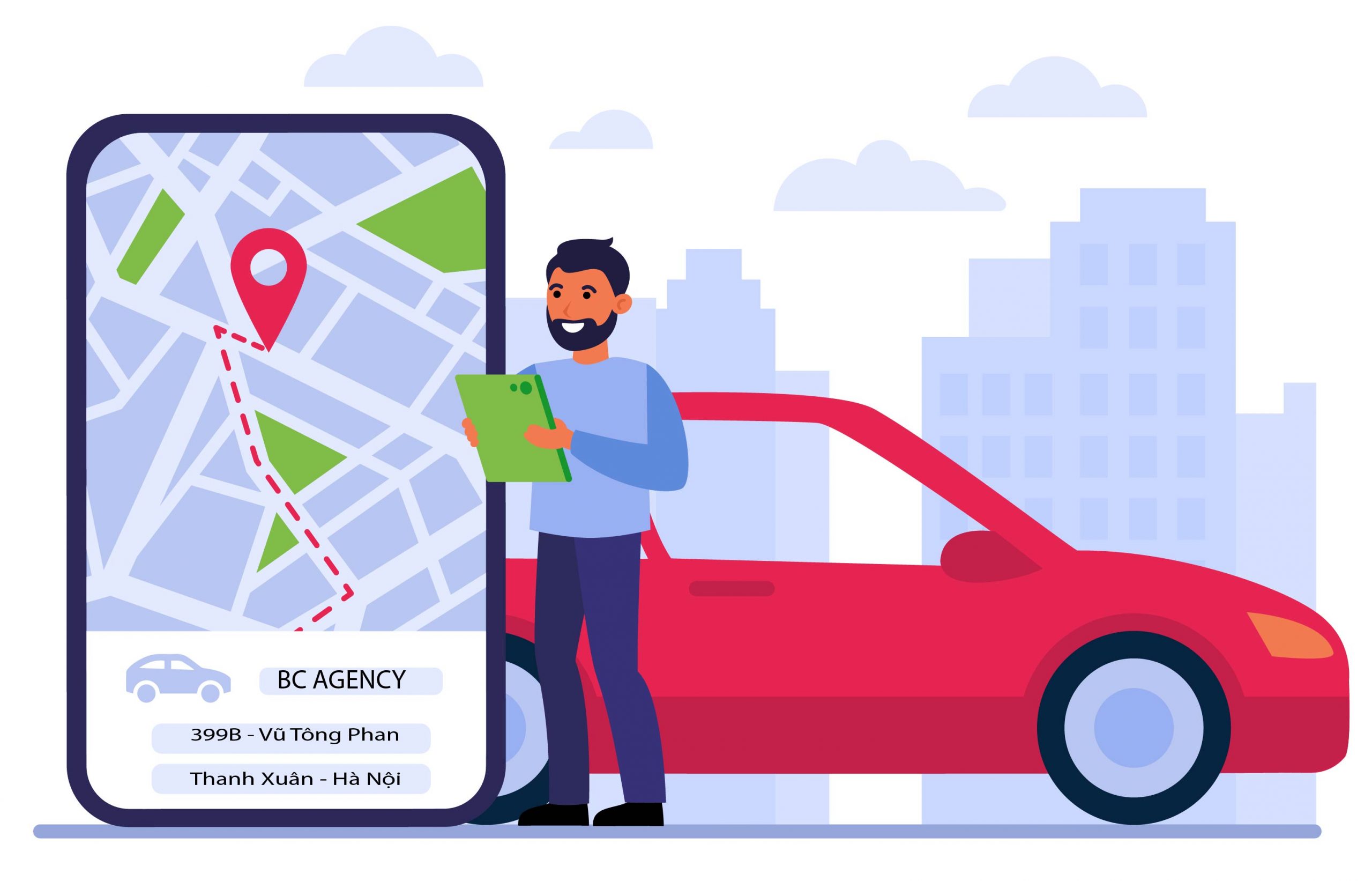 CONTACT INFO:
Address: 399B Vu Tong Phan – Khuong Dinh – Thanh Xuan – Hanoi
Phone: 0838 586 166
Email: [email protected]